Discover KOrea and discover yourself with
iguidekorea's
Day of Discovery
Join the adventure and come try rock climbing with iGuideKorea and friends on October 28, 2017. For more information, contact Eddy Park at igk@iguidekorea.com or call at 010-2080-9443. 
This month's DOD
THIS MONTH'S DOD
Day of Discovery (DOD) is about being active in the great outdoors. This month's DOD is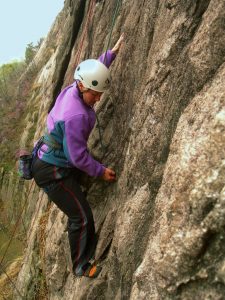 all about granite rock climbing. You'll be using your legs, core and arms to pull and push your way up the large cliffs of Sinsun-am in Joryeong-san. (Google maps opens in a new tab).
The granite cliffs have slabs and cracks that are common features of higher alpine-like climbing. The grandeur and remoteness adds to the cliff's allure, and with moderate routes for novices and intermediate climbers, Sinsun-am is a great adventure destination.
After an exciting day of climbing, we continue the outdoor experience with remote camping. When the sun goes down the campfires and marshmallows come out! We'll gather around the warm fire and share stories of the day.
PRICE*
Former iGuideKorea students and clients: 20,000KRW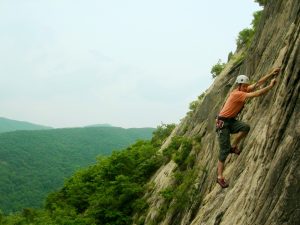 Friends and new members: 45,000KRW
Your fees includes 2 days of:
Climbing guide
Route set-ups and take downs
Climbing Instruction
Transportation
Climbing gear rental
A fun time!
*Tent, camping stove, pots, sleeping bag and mats, are available for 5,000/item, and we encourage others to share.
Payments can be made to the following bank account by October 26, 2017:
Kookmin Bank (KB Bank),
Account Holder: EdwardPark(아이가이드코리아),
Account Number: 845901-00-025711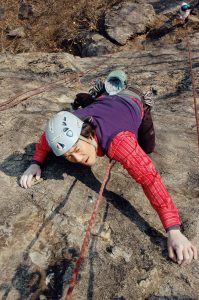 SCHEDULE (subject to change)**
UPDATED ON THURSDAY, OCTOBER 26, 2017 @ 1:30PM
Saturday, October 28, 2017.
7:30am Meet at Chungnam National University (CNU) main gates.
9:00am Arrive at Joryeong-san climbing venue.
10:00am Safety meeting and climb and climb and climb and...
5:00pm Climb last routes, and set up camp.
7:00pm Campfires, drinks, stories, and other awesomeness.
Sunday, October 29, 2017.
9:00am Rise and shine, take down camp.
10:30am Hike to 2nd climbing cliffs
11:00am First climbs are set, the fun begins.
3:30pm Last climbs, and leave for home.
5:30pm Arrive back at CNU main gates.
*Refunds and Cancellations
Due to the affordability of the DOD, we cannot offer refunds. The DOD will not be cancelled unless there is an "extreme weather warning" issued by the Korean Meteroligal Administration. In the event of rain, the activity of the DOD will change to a pleasant hike to in the Joryeong-san and camping.
**Schedule Changes
DOD and its schedule are subject to change depending on the weather and the progression of the participants.
"The guide and his assistant were amazing. So accommodating, friendly, fun, encouraging and very supportive throughout the day :)"
Noelle Liszkay, ESL English Teacher, South Africa