iGuideKorea - iGK
Since 2007, iGuideKorea has been serving a unique kind of tourist. Our clients are outdoor enthusiasts, adventurers, climbers, mountain bikers: Earth-letes. We welcome athletes who travel the Earth playing on its mountains, in its forests, and on its waters.
We customize our tours based on your needs and desires. We'll take you to the areas that are uniquely Korean. You'll climb and ride some of the country's best routes. You're trip will be complete knowing you've experienced some of the finest outdoor adventures South Korea has to offer.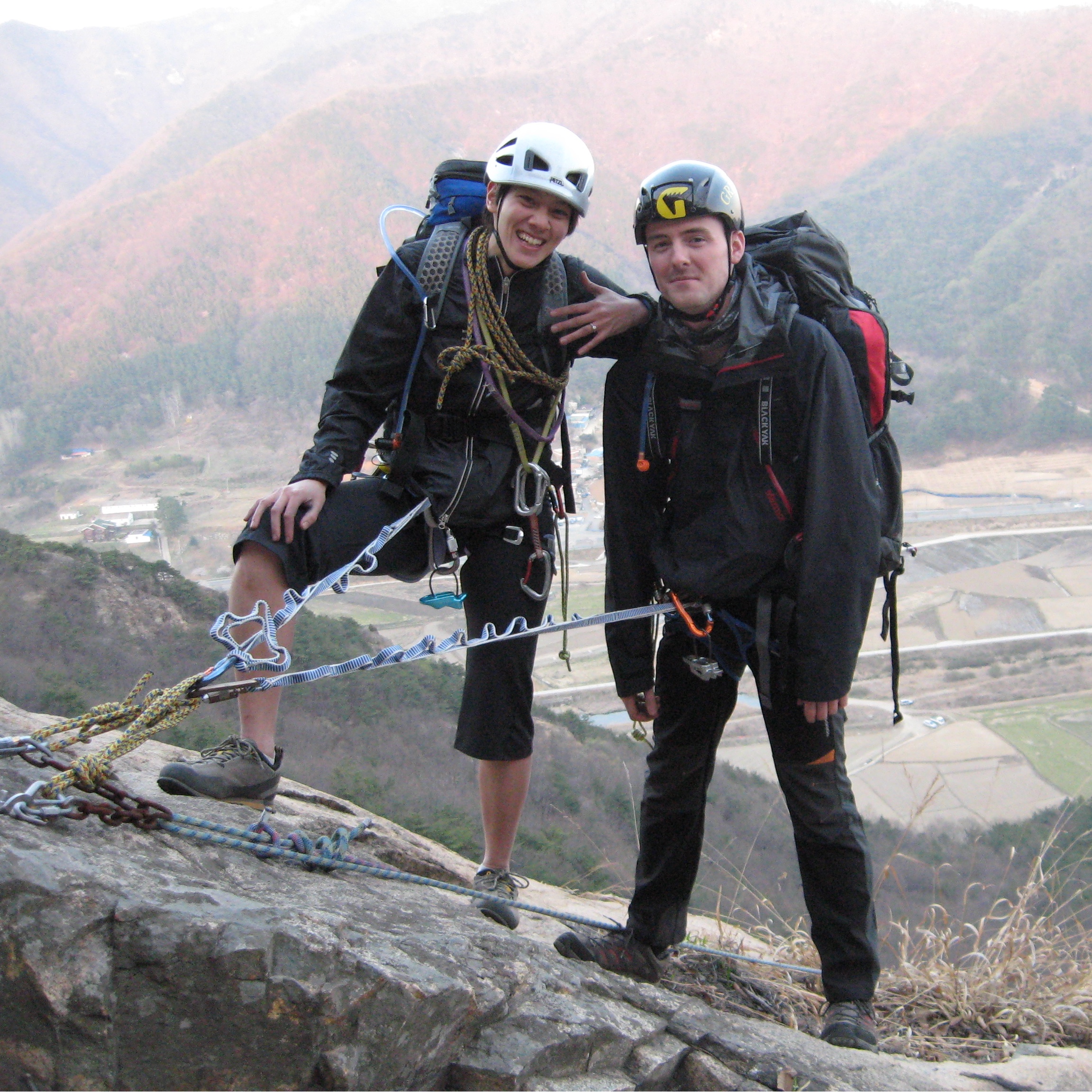 Guided Tours
You want to camp, climb, hike or bike? We'll take you. With our Guided Tours, you tell us what you want to do and our guides will customize a tour for you. Let our extensive knowledge of Korea's outdoor scene work for you in planning your next adventure.
Email us with what you would like to do, and our guides will work with you in personalizing your tour (igk@iguidekorea.com). 
"Yes, the guides had a clear plan and set of objectives for each day. They were good at ensuring we got on with things, didn't waste time, and got the pick of the locations. I can't think of any aspect of the course that needed improving. Overall it was a very rewarding experience. The guides were excellent and the course delivered all that was promised and more. Would have no reservations recommending the course."
-Nigel Firth, New Castle, Australia
Techical Courses
Learn as you play; a better way to get educated!
If you want to refine your rock climbing skills, ice climbing skills or mountain biking skills, or if you just want to learn the basics on your next vacation, ask about our Technical Courses. Your classroom is the beautiful natural landscapes of South Korea, and your guide will teach you at your own pace. With years of experience and training, our guides will help you get to your next level in adventure sports. 
Contact us with your questions and requests (igk@iguidekorea.com).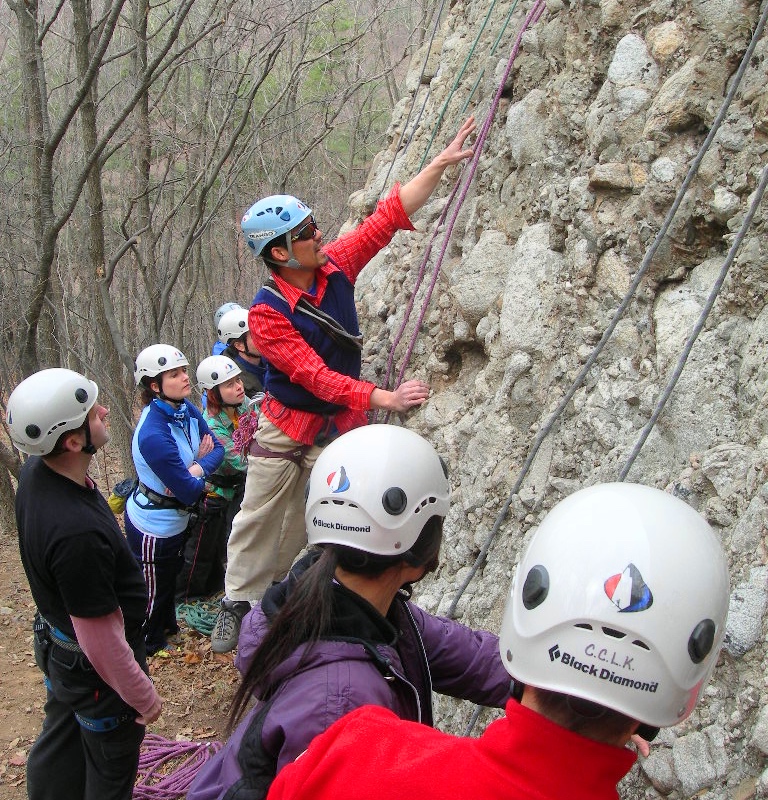 Day of Discovery - DOD
One day a month, iGuideKorea plans a day of outdoor adventure. Our guides pick a day and an activity and ask you to join in the fun. Day of Discovery is for those of you who want to get off the beaten path and explore more of Korea besides temple stays and karaoke. Join a DOD and discover new activities, new places, new people, and in the process, maybe, discover a new you.
Join our mailing list to find out about our next Day of Discovery!
"Learning to trust the front points and the gradual improvement in confidence that the crampons really do hold. I learned a great deal about ice climbing. Even if the only thing I go away with is to keep the heels down, trust the front points and small-step, then I my ability has already improved many-fold."
-Alan Watson, Johannesburg, South Africa
Play Hard!
&
Stay Safe.
Having the backup of additional travel insurance gives you the peace of mind to go Higher and Harder in your life adventures.