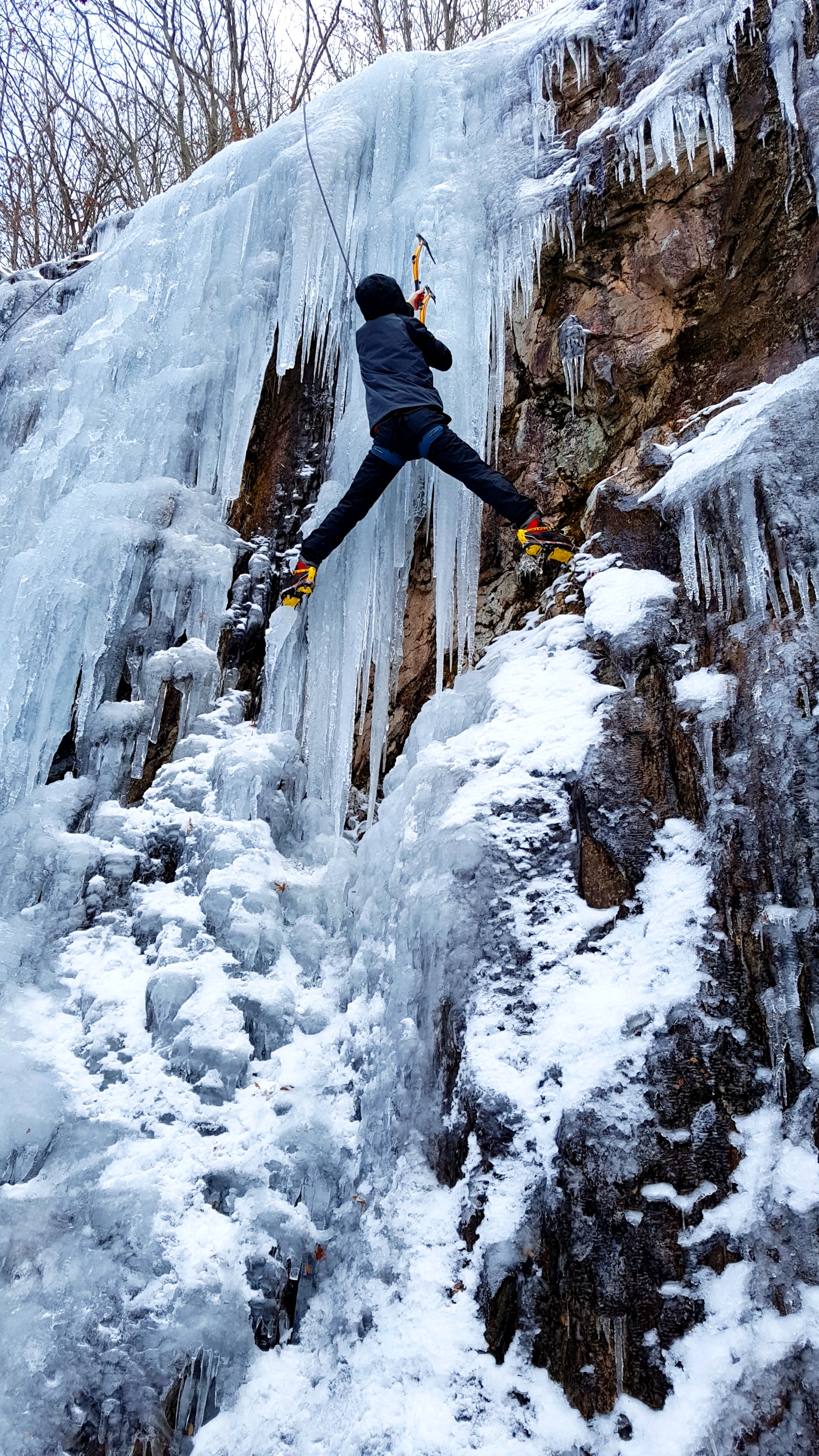 Discover KOrea and discover yourself with
iguidekorea's
Day of Discovery
Join the adventure and come try ice climbing with iGuideKorea and friends on February 18, 2018. For more information, contact Eddy Park at igk@iguidekorea.com or call at 010-2080-9443. 
This month's DOD
THIS MONTH'S DOD
Day of Discovery (DOD) is about being active in the great outdoors. And, this month's DOD is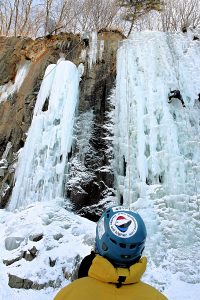 ice rock climbing. Take advantage of the cold weather and climb up frozen waterfalls. Using ice axes and crampons, you'll pull and push your way up the icefalls of Garaebi in Yangju-si, Gyeonggi-do, about 1.5hrs north of Seoul.  
The intricate ice formations of the icefalls are compelling and thrilling at the same time. They entice you to climb them. 
They DOD starts with an important safety meeting followed by an introduction to the climbing gear including ice axes and crampons. After a lesson on ice climbing technique, climbers can challenge themselves on the icefalls. 
PRICE*
Former iGuideKorea students and clients: 75,000KRW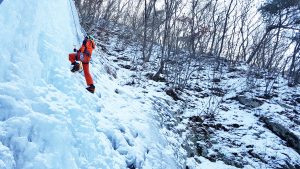 Friends and new members: 90,000KRW
Your fees includes:
Climbing guide
Route set-ups and take downs
Climbing Instruction
Transportation from meeting point.
Climbing gear rental
An exciting time!
Please note: Climbers are responsible for their own meals, water, snacks, and proper clothing for winter conditions. Camping stoves, gas, and pots to cook a hot lunch can be rented for for 5,000KRW/item.
Payments can be made to the following bank account by February 14, 2018 before midnight:
Kookmin Bank (KB Bank),
Account Holder: EdwardPark(아이가이드코리아),
Account Number: 845901-00-025711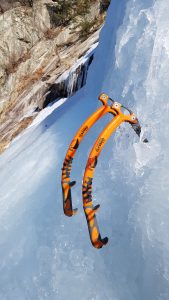 SCHEDULE (subject to change)**
UPDATED ON THURSDAY, FEBRUARY 8, 2018 @ 11:30AM
SUNDAY, February 18, 2018.
8:30am Meet at Yangju Station Exit 1 (Seoul subway Line 1 station #107; for more information search Yangju on the this website: http://www.seoulmetro.co.kr/en/cyberStation.do?action=info).
9:00am Arrive at Garaebi ice climbing venue.
9:30am Safety meeting, gear up, and begin ice climbing introduction. 
10:30am Climb, climb and climb.
12:00pm Lunch
3:00pm Climb last routes, and gear down. 
3:30pm Leave Garaebi. 
WARNING AND DISCLAIMER: 
Ice Climbing is an inherently dangerous activity. Falling ice blocks, sharp ice axes and crampons, and changing weather conditions can all cause serious injury or death. All climbers and participants of iGuideKorea's DOD assume full responsibility for their participation and climbing actions. The organizers is not responsible for any event resulting in injury or death. If there are any doubts as to your safety, DO NOT attempt it!!
*Refunds and Cancellations
Due to the affordability of the DOD, we cannot offer refunds. The DOD will not be cancelled unless there is an "extreme weather warning" issued by the Korean Meterological Administration. In the event of a severe snow storm, rain, or extreme warm front the activity of the DOD will change to a pleasant hike in the area. 
**Schedule Changes
DOD and its schedule are subject to change depending on the weather and the progression of the participants.
"The guide and his assistant were amazing. So accommodating, friendly, fun, encouraging and very supportive throughout the day :)"
Noelle Liszkay, ESL English Teacher, South Africa